Some of the exciting titles that have dropped on OTT platforms across languages this week include the third seasons of Flames and Indian Predator as well as The Good Nurse. Read more.
What to Watch This Weekend
We present a handpicked list of this week's top releases that will surely fill your weekend with entertainment.
| | |
| --- | --- |
| Guillermo del Toro, who is known as the "king of horror," has a collection of untold and genre-defining stories that will change the way you think about scary stories. Guillermo Del Toro's Cabinet of Curiosities is a collection of scary stories by some of the best horror writers and directors working today, including the people who made The Babadook, Splice, Mandy, and many more. In this visually stunning and chilling horror compilation put together by Guillermo del Toro, bizarre nightmares play out in eight tales of fear. | In this suspenseful thriller based on actual events, a nurse who suspects that a colleague is to blame for a string of unexplained patient fatalities puts her own life in danger in an effort to learn the truth. An overworked ICU nurse relies on her selfless new coworker both at work and at home, but only until a patient's sudden death makes him seem suspect. |
| | |
| --- | --- |
| A gang of ladies who claimed to be Akku Yadav's victims lynched him in the middle of a crowded courtroom. What was the real reason behind this murder? The women or Akku—who was the real murderer? | The 12th-grade gang, Ishita and Rajat, are now close friends. Ishita wants to take things slowly, despite Rajat's fervent attempts to win her back. On the patio of Kaushal Sir's home, the Sunshine Tuition Center resumes. For Kaushal Sir, a new beginning also means a fresh set of issues. |
| | |
| --- | --- |
| A Dollu Kunitha performance for Lord Shiva is the main event at a temple in a quaint little village in Karnataka. It's a tradition that's been followed over generations, where young men learn the art of rhythmic drumming and synchronized dancing and perform it in the service of god. But when the new crop of performers give up on it in the hope of a bright and prosperous tomorrow in Bengaluru, it appears that the tradition at the temple will end. Can Bhadra, one of the members of the now disbanded group, bring them all back and revive the art form and the tradition? | Aadhi, Seenu and Chaitanya are three inseparable buddies trying to take charge of their not-so-happening lives. Social anxiety and grief come in the way of Aadhi's musical ambitions while Chaitanya's major struggle is to find a dream life partner. Seenu is a small-time house broker regretting his inability to make it big in his life. A scientist Paul miraculously offers them an opportunity to set their destiny right while going back in time. Will their efforts pay off? |
| | |
| --- | --- |
| A father discovers a sudden change in his daughter's behaviour. And when he realises that she has been possessed, he has to do the unthinkable to save her- kill his long-separated brother. | Director Maju's Appan is a dark comedy-drama that looks at conflicts between a father and his children. Sunny Wayne, Grace Antony and Ananya play the main roles. |
Subscriptions starting
@Rs.59/month*
Take this quiz if you are Rohit Shetty fan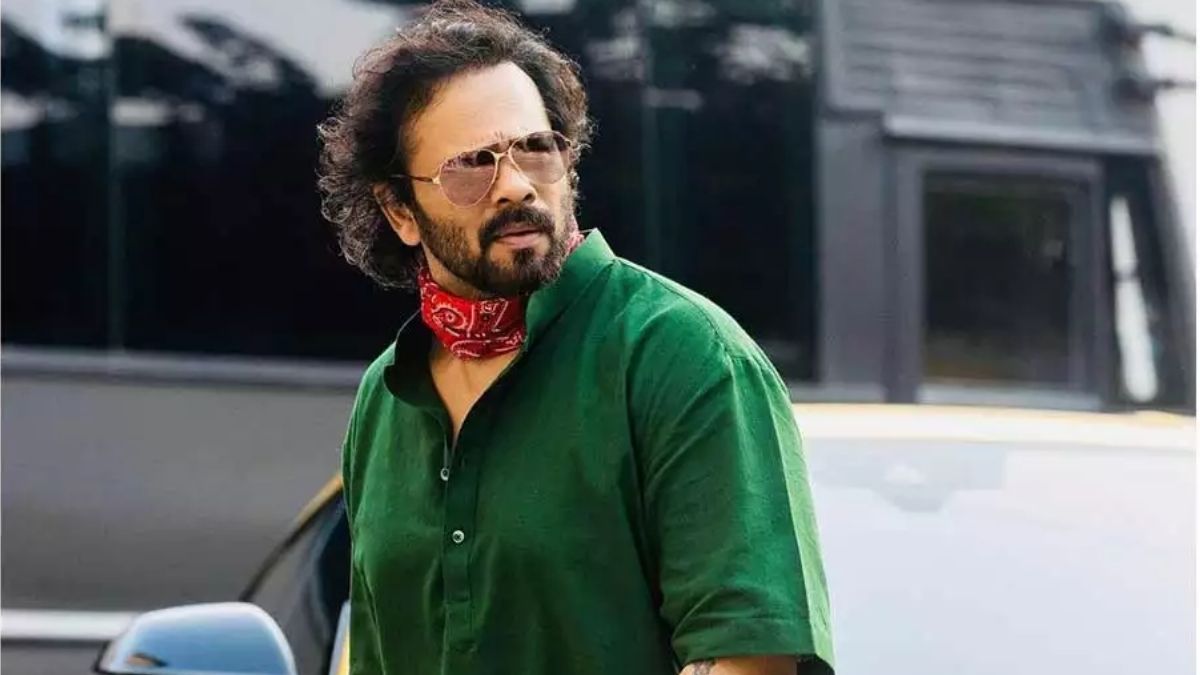 Marking the true Bollywood spirit through his cars-flying, bombs-blasting, masala-packed narratives, Rohit Shetty pretty much dominates the box office every time he releases a mega blockbuster with A-listers in the film industry. The son of yesteryear veteran actor and stuntman MB Shetty, the filmmaker is one of the frontrunners in bringing back the true-blue Bollywood entertainers to the mainstream and package it in a slightly more sophisticated manner. Films like Bol Bachchan (2012), Chennai Express (2013) and Dilwale (2015) made a special place among mass audiences as they happily bought into his hyper-dramatic world while munching on buckets of popcorn. Almost as a second innings to his illustrious career as a director, Shetty tried his hand at television and began hosting the Fear Factor: Khatron Ke Khiladi series. And much like us, if you get excited butterflies on news of a Rohit Shetty release, take this quiz to know if you're a loyal fan. 
Spotlight: Interview of the Week with Kunal Roy Kapoor

Kunal Roy Kapoor, who made his streaming debut long before OTT became a thing, is back with the new season of Tripling. He once again plays the role of Pranay in Tripling season 3. The actor talks to us about the latest season of Tripling and what the future holds for him. Read the interview.
Hindustan Media Ventures Limited,
Hindustan Times House, 18-20,
Second Floor, Kasturba Gandhi
Marg, New Delhi - 110 001, India
If you need any guidance or support along the way, please send an email to ottplay@htmedialabs.com. We're here to help!
©️2021 OTTplay, HT Media Labs. All rights reserved.