Pak based Bhagat Sigh Memorial Foundation pays tributes to Lata Mangeshkar
Feb 9th 2022, 04:31, by Harish Monga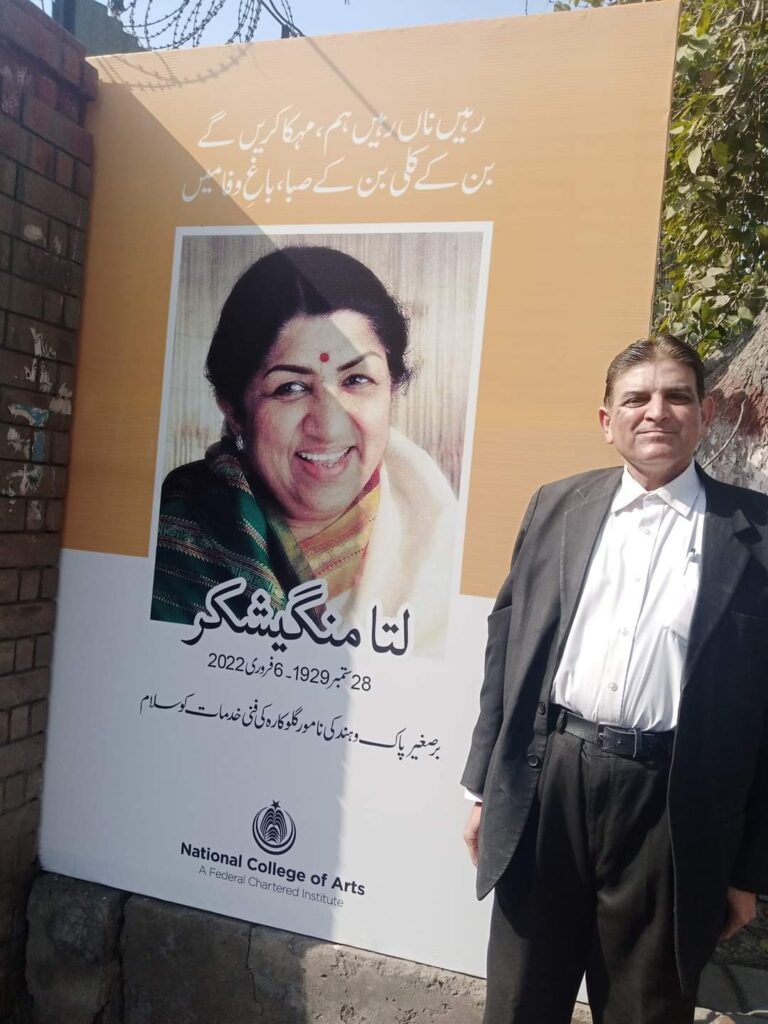 Pak based Bhagat Sigh Memorial Foundation pays tributes to Lata Mangeshkar
Now remembering will keep her voice alive: Qureshi
Ferozepur, February 8, 2022: Pakistan-based Bhagat Singh Memorial Foundation Chairman, Imtiaz Rasheed Qureshi, paid tributes to the artistic services of the great singer of Pakistan and India Lata Mangeshkar.
No one can sing like her, she was very special. Her passing away is very saddening,"  Qureshi said.
Mangeshkar, whose voice was the soundtrack to hundreds of Bollywood films, died aged 92 on Sunday.
Her extraordinary career spanned more than half a century and she recorded thousands of songs in 36 languages.
Mangeshkar was equally popular in neighboring Pakistan, where TV channels broadcast rolling coverage of her death.
"The subcontinent has lost one of the truly great singers the world has known," Prime Minister Imran Khan has also said.
In his message to the media person, Qureshi said, "A chapter of singing has come to an end with her demise.  Now remembering will be to her voice alive adding that we have to bear the orders of Almighty/Nature."